"Education is not the filling of a pail, but the lighting of a fire."
William Butler Yeats
Welcome to Acorn Seminars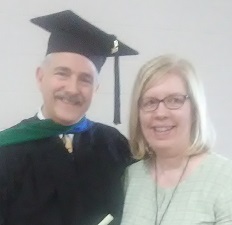 We offer classes in craniosacral therapy throughout the United States and the world with a comprehensive training program. Our seminars are presented in a lecture and demonstration format with supervised hands-on practice sessions and generous question and answer periods.
With 30 years of teaching experience in the craniosacral field, Jim Green DC, LAc, LMT founded Acorn Seminars with his wife, Regina, BS, LMT in January 2003. We present quality healthcare seminars, offer a certification program, and provide clinical sessions here in the US and abroad through our sponsors overseas. We are nationally accredited for teaching classes and provide continuing education hours through the NCBTMB and have NY State sponsorship. Dr. Green has taught classes in Australia, Canada, England, Holland, Hong Kong, Iceland, Ireland, Japan, New Zealand, Norway, the Philippines, Puerto Rico, Scotland, Singapore, Trinidad and Tobago, and the United States of America.
Fascia is often a key ingredient to pain. When the soft tissue of our body, or fascia, gets injured or inflamed due to any number of reasons, the body reflects those injuries in a constant or chronic tightening, thus influencing the skeletal, endocrine, muscular and nervous systems which translates into pain. Because this often happens gradually, clients may not even be aware of the restrictions taking place in their own bodies. In conventional medicine, treatment of chronic pain syndromes and maladies is often confined to the use of standard practices and procedures (i.e., medication, radiation and surgery) which for many sufferers of chronic syndromes, can feel incomplete or insufficient. With all the medical technology we now have, there is still no good single tool that can objectively evaluate or assess someone's subjective pain.
At Acorn Seminars, soft tissue and fascia is our specialty. If you have been unable to assist your clients in finding long-lasting pain relief and the idea of coping with a life full of pain and daily prescriptions and their side effects is no longer an option for them, then let Acorn Seminars provide you with the tools to take you to the next level in your practice with craniosacral therapy.
Thank you for choosing Acorn Seminars. Our aim is to help nurture your new beginnings in craniosacral therapy. Creating a strong foundation for the work increases confidence and competence in your abilities as a therapist and achieves longer lasting pain relief for your clients. This makes your therapy more effective, financially responsible, and generates more positive word of mouth for your business and your future.