"The purpose of life is not to be happy. It is to be useful, to be honorable, to be compassionate, to have it make some difference that you have lived and lived well."
Ralph Waldo Emerson
Clinic Info-
For appointments and clinic location, please call (315) 325-4423
With 35 years of professional bodywork experience, Jim Green, DC, LAc, LMT specializes in Craniosacral therapy. Encouraging balance and health for all our clients is the goal. Some of the many reasons that people have sought out Acorn Seminars clinic are:
• Stress
• Headaches
• Seizure disorders
• Neck and back pain
• Brain and Spinal cord injuries
• TMJ (temporal mandibular joint) Dysfunction
• Learning disabilities (LD, ADHD, ADD)
• PTSD (Post Traumatic Stress Disorders)
• Emotional difficulties
• Chronic pain syndromes
• Healthy Baby/Healthy Mom programs
• Pregnancy
• Sleep Disorders/Bedwetting
• Vertigo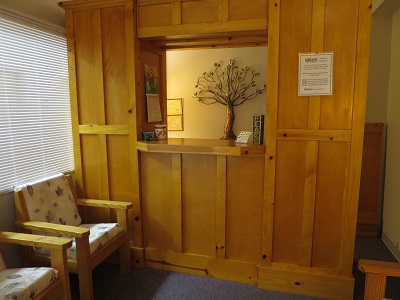 Dr. Green began working at the Upledger Foundation's Brain and Spinal Cord Dysfunction Center in 1989. For 5 years, he worked with a wide range of clientele, from babies to seniors, from acute to chronic conditions. Specializing in the Pediatric population, Jim worked with babies and toddlers suffering from delivery trauma, vaccination complications, positional cranial distortions, cerebral palsy (spastic and flaccid), seizure disorders, learning disabilities, behavioral problems, dietary complications, and strokes due to neonatal heart surgery complications.
Craniosacral therapy encompasses the entire life spectrum of the human being. Dr. Green has extensive experience in the pediatrics field of CST and has worked with newborns in their first hours of life to their toddler years and beyond. Craniosacral therapy helps with pregnancy, birth, and post-partum experiences for both mom and baby. Teenagers today are presented with many challenges, from peer pressure to future endeavors to targeted media, and CST can be of help in restoring balance to the nervous system which has a direct effect on the endocrine system, in other words, hormones. A whole different set of stresses is placed on adults with the pressures of family, job security, and the state of the world. For them, CST can be helpful for repetitive stresses, as well as the inevitable crises that arise. Seniors who are now feeling the strains of a long, full, and active life, can also benefit from CST's relaxing and restorative qualities.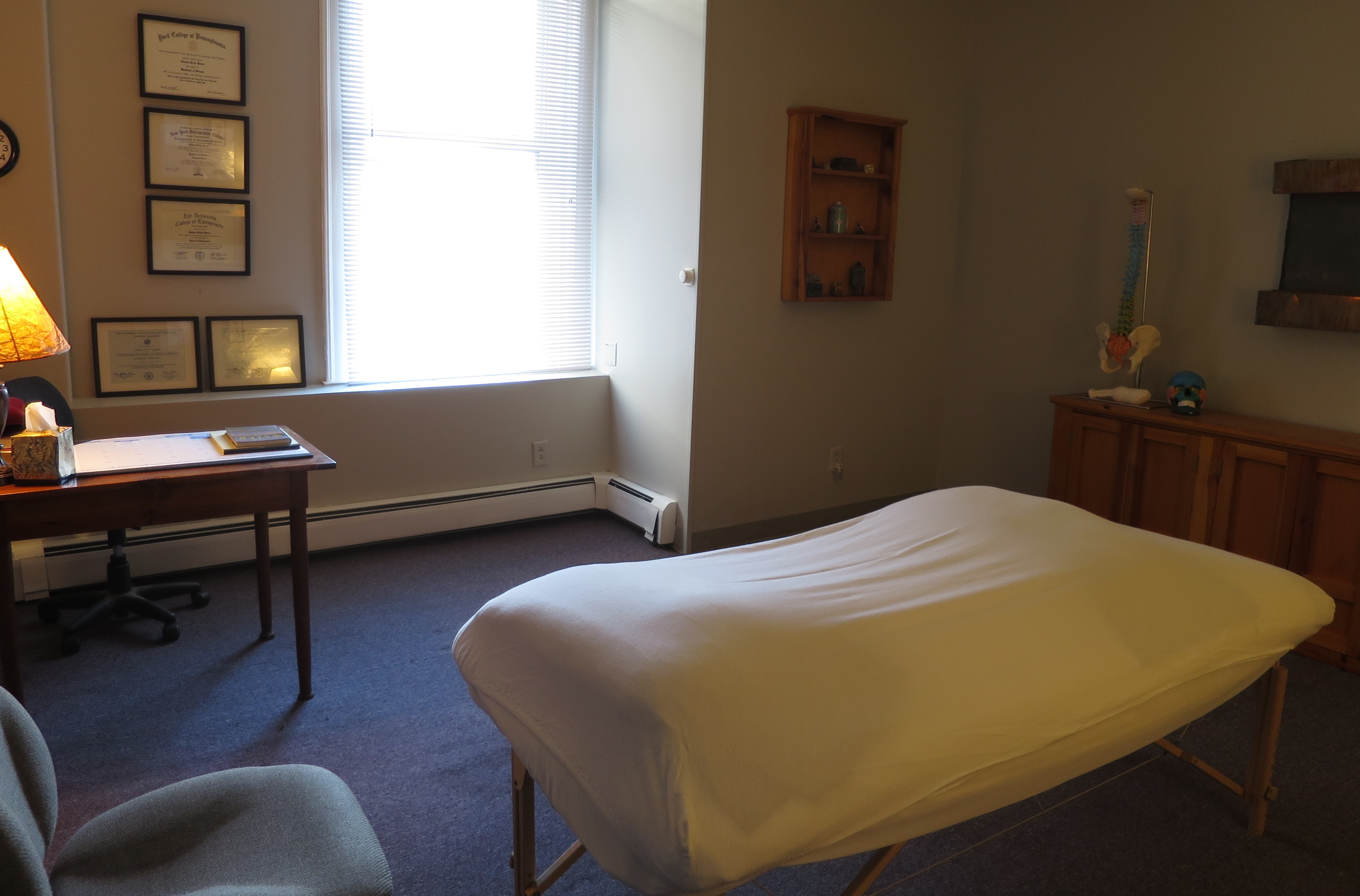 First time clients are recommended to receive a minimum of four to six CST sessions before making a decision on its effectiveness. Craniosacral therapy sessions are 50 minutes in duration. With advance notice, clients seeking more intensive therapy can also request multi-hand sessions, as well as 2 (two), 3 (three), and up to 6 (six) hour full day block of sessions. First time clients are asked to come 15 minutes early to fill out a health information sheet. Clients are asked to wear comfortable clothing.
Please familiarize yourself with our consent forms as you will be asked to sign them before the start of your session.
Confidential Case History form
Consent form for Craniosacral Therapy treatment
Consent form for Acupuncture treatment
Consent form for Craniosacral Therapy Pediatric treatment
Acorn Seminars Clinic Policies:

• We are not an emergency room. If you have an emergency, please call 911 or proceed to your local hospital.
• If you are unable to keep your appointment, kindly give us 24 hours notice, otherwise, a charge will be made for the time reserved. • Cell phones MUST be turned off during treatment sessions to limit distractions and interruptions.
• Substitutions and alterations to scheduled appointments must have therapist approval beforehand.
• Clients who are consistently late for appointments forfeit their full session.
• First time clients are encouraged to schedule 4-6 sessions sequentially, (1x per week) for best results.
• Fee scale for clinic:
Dr. Jim Green- $150.00/hour
Regina Green- $125.00/hour
• Payment methods- cash or check only.

Here are some typical questions regarding a craniosacral therapy session:
1) I got a session and didn't feel anything, either on the table during the treatment session or afterwards- why?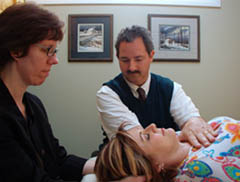 The intensity and duration of one's pain or illness will have an effect on how much you feel during or after a craniosacral therapy session. If the problem has been long-term and one has learned to cope and accommodate the problem in their life, there will be layers of adaptation that the body will create to allow one to continue living. CST is a naturally paced therapy that follows your own body's rhythm, the sessions are cumulative in nature and will show greater results as the therapy progresses.
2) I got a session and was very sore afterwards. I also felt discomfort in an area of my body that I had not felt before- why?
For some clients, they may not notice much in the first few sessions, even though effects of the treatment are taking place within. For others, a day or two after the session, they may feel an exacerbation of their symptoms. This can be likened to the soreness felt when a splinter is working itself out. This soreness can last up to two days as the body begins to shed these layers of adaptation and re-organize around the new vitality/health in that part of the body. It is very common for people to forget the origins of an injury or problem that happened many years ago, such as a bicycle injury in their childhood or a football injury as a teenager. The fascia of the body is like a big spider web, and an injury that may have started with a badly sprained ankle can, over time, develop into a knee problem, then a hip problem, and then twenty years later, result in lower back pain and unexplained colitis. The client only knows about his colitis and referred back pain now, but with craniosacral therapy, the layers of pain and compromise are shed to finally reach the origin- in this case, the sprained ankle as a youngster. This is why a client may experience pain in a different part of their body than what they came in for, but it is just the body's way of releasing old hurts and traumas.
3) How many craniosacral therapy sessions will I need before I notice any changes?
CST is accumulative in nature, meaning that each session builds upon the previous session. Some clients notice considerable pain relief or freedom of motion in as little as a few sessions, but for others with chronic ailments, bi-weekly sessions may be required for quite some time. Much is dependent upon how long a problem or injury has persisted in the body, the overall general vitality of the person, the lifestyle and habits of the person, etc.
4) Why doesn't the general population of physicians know about craniosacral therapy and will my insurance cover craniosacral therapy?
Over the years, more and more physicians have taken craniosacral therapy classes and are familiar with its effectiveness and low risk of side effects. Having a family member myself who is an Osteopathic physician, it has given us both an opportunity to see first hand how the medical system deals with manual therapies it considers complimentary or alternative. One of the problems for doctors is how controlled their information source is, that is, what is made available to them for information in school and in journals. If they are not taught about manual therapies in school, receive it in internship/residence, or know about it through their journals, it becomes a challenging task to get this information to them. Unless friends, family, or patients repeatedly ask about CST, chances are slim that the doctor will have a fair opportunity to discover this on their own. If your doctor is comfortable and knowledgeable about CST, you may be able to ask them for a prescription to receive CST sessions. If they are not familiar with CST and you know a therapist or are one, extend this information to your doctor so they can become acquainted with this form of health care. Your insurance company will be able to provide you with some information as to whether craniosacral therapy is covered by your plan. Also remember that CST was the exclusive domain of the D.O. (osteopathic physician) years ago until they gave up their manual therapies in favor of the allopathic (M.D.) model.