"Success is to be measured not so much by the position that one has reached in life
as by the obstacles which he has overcome."
Booker T. Washington
About Us
Jim Green, DC, LAc, LMT, CST-D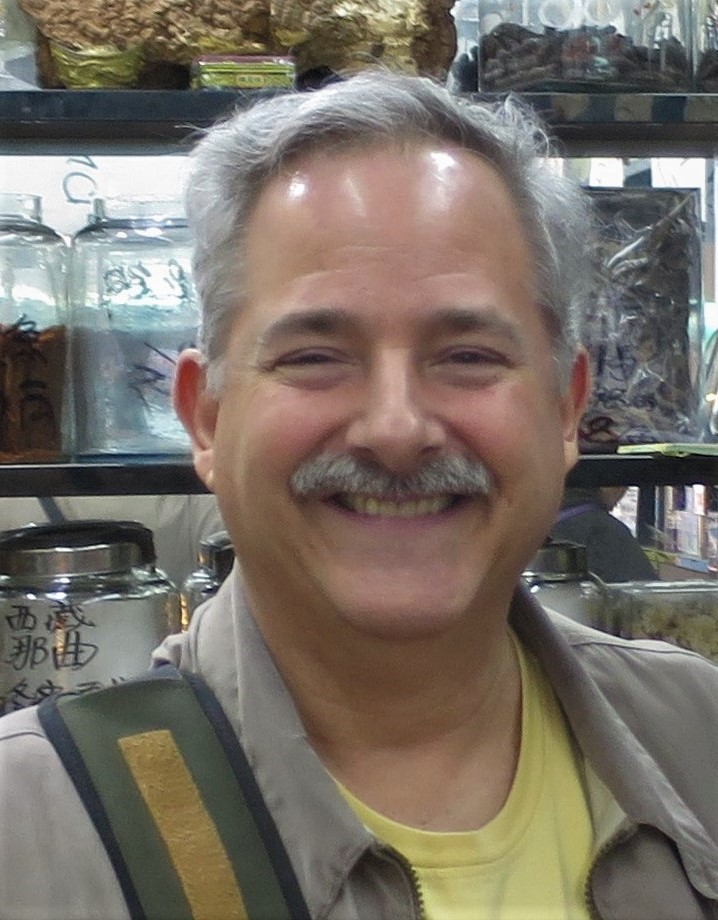 Dr. Jim Green earned his massage therapy degree from Potomac Myotherapy Institute in Maryland in 1983 and is certified through the NCBTMB and MBLEx. He graduated with a Bachelor's degree in Psychology from York College of Pennsylvania in 1988, completed the doctorate of chiropractic program at Life University in Georgia in 2015 and is Board certified through the NBCE. He finished his Masters degree in Acupuncture at the Finger Lakes School of Acupuncture and Oriental Medicine in New York in 2019 and is Board certified through the NCCAOM.
Jim took his first craniosacral therapy class in 1985 and all subsequent classes up to the Advanced Two level with Dr. John Upledger. In 1989, Jim and his wife, Regina, joined the staff at the Upledger Foundation's Brain and Spinal Cord Dysfunction Center in Palm Beach Gardens, FL which opened in 1988. As a staff therapist from 1989 to 1994, Jim and his fellow practitioners provided craniosacral therapy and other healthcare modalities for patients with a wide range of healthcare concerns. In the Intensive Program, Jim did multi-hands CST for six hours a day, five days a week, two weeks every month, for five years. He had the pleasure to work under the auspices of Susan Trider, PT, developer of the Upledger Foundation's Brain and Spinal Cord Dysfunction Center and two of Dr. Upledger's colleagues, Dr. Richard MacDonald, D.O. and Dr. Hollis King, D.O., both talented and respected osteopaths.
During Jim's tenure at the Upledger Institute, he maintained a clinic practice from 1989 to 2002 where he worked with patients ranging in ages from 5 days old to 93 years of age and from five different continents.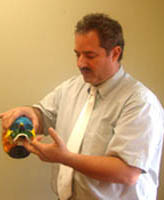 In 1990, Jim started his teaching career with the Upledger Institute. Once Jim completed the teaching training track, he then taught for the Upledger Institute for the next 12 years. He taught a variety of courses including CST-1, CST-2, Pediatrics CST, Equine CST, CST for Estheticians, and the CST Dissection class. He has also taught symposiums and was involved in all the initial phases of the Compassionate Touch program which introduced craniosacral therapy to kindergarten and first grades, spear-headed by Laura Quast, P.T. In his tenure as an Upledger instructor, Jim taught close to 250 classes in North America and on three other continents.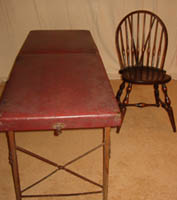 Jim earned both Techniques and Diplomate level certifications through the Upledger Institute and was a tester for certification for both Techniques and Diplomate levels. In 1993, he was asked by Dr. Upledger to start taking on administrative duties by overseeing the CST-2 program in North America. Along the way, he also became administratively involved in the CST Pediatrics class as well. Jim also had a unique opportunity to develop a CST class and study guide for animals, which he did independently of the Upledger Institute. By 2002, Jim made the decision to leave the Upledger Institute and start his own company, Acorn Seminars. Dr. Upledger gave Jim three gifts that are reminders of their close friendship.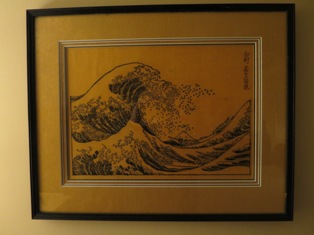 One was the osteopathic table that was purchased for John by his mother when he went to Kirksville Osteopathic School in the 1960's. Another, a chair given to him by Dr. Sister Anne Brooks of the Tutwiler Clinic in Tutwiler, Mississippi. This is the chair in which Dr. Upledger sat and wrote the SomatoEmotional Release and Beyond book. And lastly, Dr. Upledger also gave Jim his print of The Great Wave Off Kanagawa by the Japanese artist Hokusai. All are cherished for their sentimental and personal value. During Jim's tenure at the Upledger Institute, he and Dr. Upledger traded CST work many times over the years.
Regina Green, BS, LMT, CST-T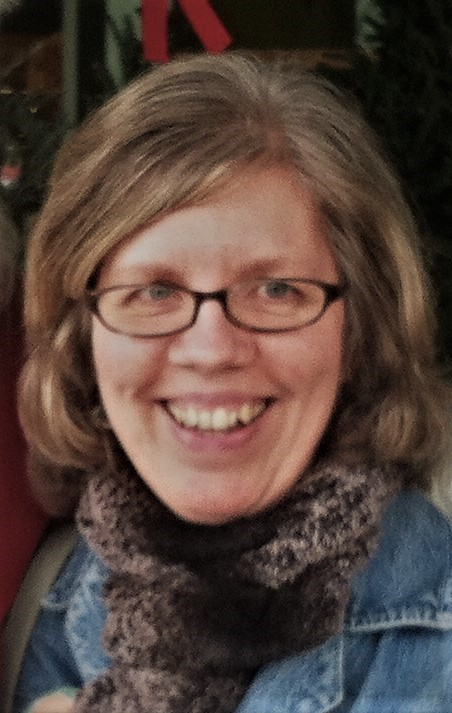 Regina Green received her Bachelor's degree in Criminal Justice from York College of PA in 1982. In 1989, she joined staff at the Upledger Foundation in an administrative capacity for about one year. In 1992, Regina earned her massage therapy degree from Seminar Network International School of Massage in Lake Worth, FL.
After graduation, Regina joined staff at the prestigious PGA Resort and Spa in Palm Beach Gardens, FL, specializing in massage and an array of body therapy treatments. After 6 years of continuing education in the bodywork field, she started with introductory classes in Craniosacral therapy and in the year 2000, completed her Advanced level class. She assisted at multiple levels of CST classes, eventually reaching the 25-class mark, and achieved the status of Certified CST Teaching Assistant with certification at the techniques level.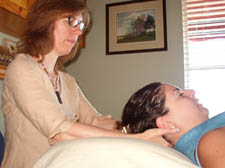 Regina worked as a visiting therapist in the Upledger Foundation's Intensive Program, was a therapist in the Upledger clinic, led the CST study group for the Upledger Institute in 2002, and became a Techniques level Exam grader.
In 2003, Regina took on the administrative duties for Acorn Seminars, is certifed though MBLEx, developed and maintains the website, designs, edits and publishes the study guides and related materials, while also assisting and facilitating at many of the classes.